If you have ever been to a comic con or a convention before, you know that there are a lot of different kinds of people who attend these events. Some people are just patrons who browse the convention floor in search of coveted comic book editions, some are there for the guests alone and others cosplay for enjoyment. These are just some of the people who attend conventions and they all deserve to be respected on the convention floor.
I would like to preface this blog by saying that conventions are for everyone.
In saying that, conventions are often held in large buildings with thousands of people attending the event at any give time. Being in situations with large groups of people, can often make for intense scenarios and lack of social decency at times. So it is important to remember that.
As a convention goer and cosplayer, I have picked up a few tips and tricks a long the way and have some of my own crazy convention stories to share. Some are good and some are bad, the bad ones usually occur when someone crosses the line and makes my experience uncomfortable. I thought it would be useful to advise people about proper convention/cosplay etiquette, so that everyone in attendance can have a comfortable and enjoyable experience at future cons.
Be respectful and ask for consent to take photographs.
If you see a cool cosplayer & you would really like to take a photo with them. Ask for permission to photograph them and if you wish to be included in the photo, ask the cosplayer if it is okay to pose with them in a certain way or put your arm around them etc. Most people will be happy to oblige but some people will deny your request to be photographed and that should be respected.
I once saw a guy take a photo of a girl dressed as Mystique from X-Men, without her permission. He took photos of her behind and followed her along the convention floor without her knowledge. If you see anything like this happening, you can inform the cosplayer of this crude behaviour and call out the total dirt bag who took the photos (which I did by the way) or you can report it to the convention staff. This type of behaviour is totally uncalled for and disgusting.
I must say, most of my experiences while cosplaying at conventions have been incredibly positive! I have met lots of my lovely subscribers/readers in person at conventions, which is always a wonderful experience. Cosplaying gives me so much self confidence, it makes me happy and I love to share my passion with other cosplayers and comic book fans at conventions.
Cosplayers and attendee's alike should be respectful of one another.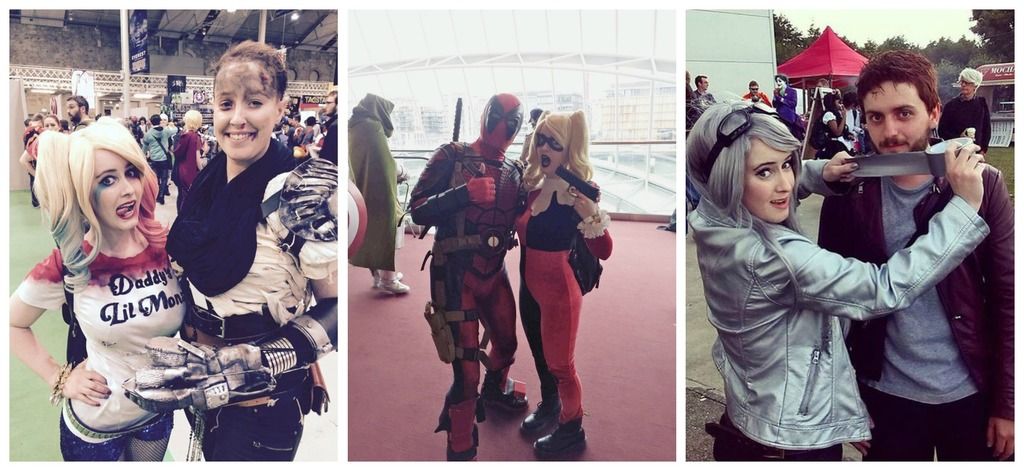 Never, under any circumstances tell a cosplayer you don't like their costume!
This is quite possibly one of the biggest dick moves you could ever make. All cosplayers operate at different levels of skill and you do not know how much time, effort and money someone has put into a costume. It is unfair to judge someone based on those factors and it is cruel to address your negative feelings towards their cosplays, especially to their face. No one want's to hear that, if you have nothing nice to say, don't say anything at all.
Also, I can personally relate to this experience and it is a horrible feeling. I have had someone come up to me at a convention, pose for a photo with me and then proceed to tell me what they didn't like about my cosplay! (you can check out my story about my worst cosplay experience over on my YouTube channel) Not only is it incredibly rude, it crushes you and lowers your confidence. I can tell you from personal experience, going out the door in full cosplay takes balls.
Not everyone has the nerve to do it, so be respectful of those who do.
Cosplay gives many people confidence, don't take that way from them.
Think before you ask, say or do something.
Common sense, right? Well.. sometimes you wouldn't believe the crazy things people say & do at conventions. I find this to be particularly cringe worthy when it involves convention guests. A lot of conventions invite popular actors, writers and illustrators to attend events, which is fantastic as it allows people to meet their hero's and create a wonderful con experience. However, these guests may be some of our idols, whom we've admired for years but they are people and there has to be boundaries set in place. Think before you say something (believe me, I have said some cringey fangirl stuff to guests haha) and be respectful and polite.
When attending panels, where guests speak to fans and answer questions on stage, make sure you know what you are going to ask in advance (this is not only respectful of the guests time, but the audience also) and ensure that your question is respectful. Meaning: Don't be a total creep.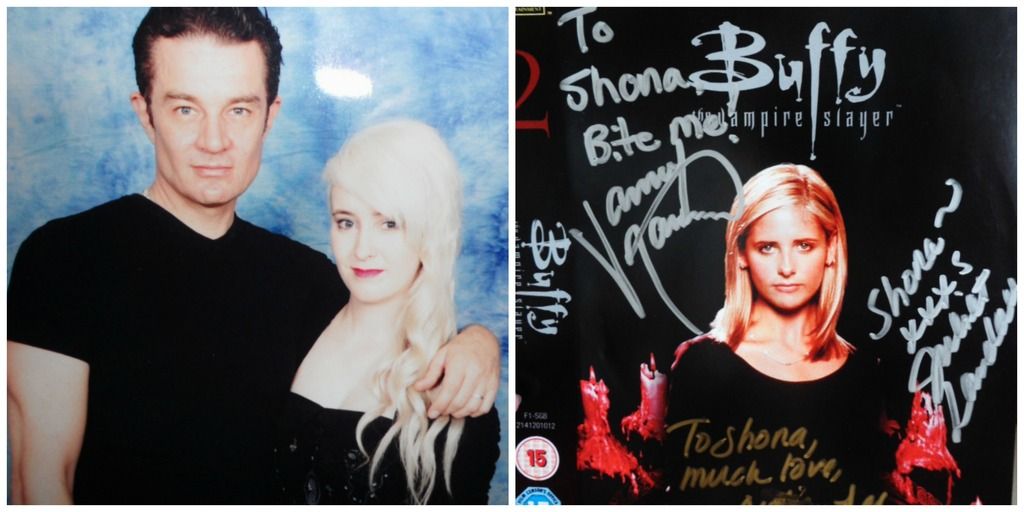 You wouldn't believe some of the weird questions I have heard people ask over the years. I have heard people ask guests about their weight, age, income and sex lives. This is not appropriate in the slightest. Also, if you are going to ask a question at a panel, make it interesting, guests have heard a lot of the same questions countless times. Make them remember you for a good reason and not a bad one. Be aware of how much time you are taking up when asking a question, it doesn't have to be an epic sonnet about your love for them and the show they are in.
Be respectful of their time and give other fans a chance to ask questions too.
Hygiene is key.
Need I say more? Keep the convention clean. Comic Con's and conventions are massive events and keeping the venue clean is very important. Clean up after yourself and be respectful of the event itself. This will not only keep locals happy but convention staff and attendees alike.
Also, there is not harm in carrying some deodorant, gum and wet-wipes around with you. It can get pretty hot on the convention floor and you will be thanking the demi-god's that you decided to pack these essentials. Oh and while you are at it, bring some water! Hydration is so important, especially when you are walking around the convention floor all day long.
Be patient.
Every convention has one thing in common, long lines. Honestly, there is no point in complaining about it because it won't make the line move any faster. I usually take this time to chat to other people in the line. It's good to be friendly! If you are attending the convention with a friend, this is a great time to catch up or prepare yourself (or calm yourself) before meeting a convention guest. When attending panels or discussions, get there early. Believe me, the lines for these events can be huge and getting there early allows you to secure yourself a seat.
Once you make sure you and those around you are having fun, conventions can be the most amazing experiences! I have met some of the greatest people I have ever known at conventions. Most of my closest friends today are people I met through conventions. Everyone at a comic con's/conventions is there for the same reason, their love of geek culture. So you already know that you have a lot in common with these people, just have fun and don't be afraid to talk to people.
I hope this blog has been informative! Feel free to check my Dublin Comic Con Experience video if you'd like to get a more detailed look at what it is like to attend a convention & to cosplay at one.
Also, for more tips check out the podcast I co-host! It's called Conversations with Geek People & it's available for to listen to for free on itunes. Or if you prefer, you can listen to it online also!