I was given the Lush Bubblegum Lip Scrub as apart of a Christmas gift. It came as apart of the The Sweetest Thing gift pack along with some other Lush goodies. Usually whenever I see this product in Lush it is being promoted at the till and costs about €7 I believe. Which in all honesty, is pretty pricey for some caster sugar mixed with jojoba oil. Which is exactly what this product is made of.
That and some pink colouring and bubblegum flavoring.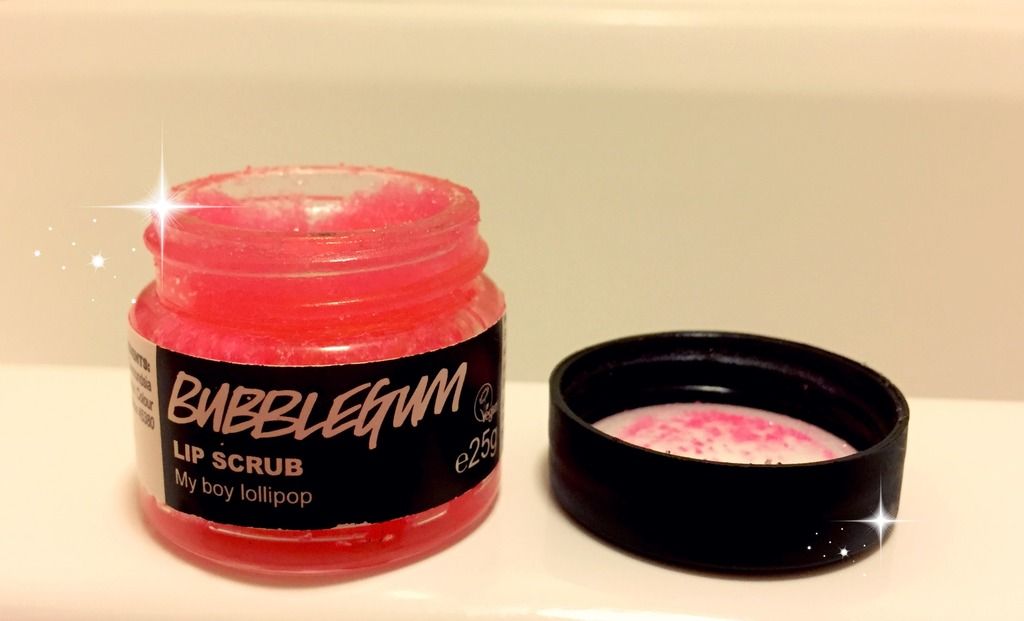 Now don't get me wrong, I love Lush products. Heck, I like this product! However, the ingredients are nothing special and you could literally make this at home for a fraction of the cost. It does do it's job though, I keep this product by my night stand and often use it to remove dead skin before bed to keep my lips silky smooth. The product itself smells like candy and tastes very sweet.
It comes in a heavy glass jar, which is sturdy enough to be reused after the product runs out. You can find some pretty cool homemade lip scrub recipes here! They will probably cost you a fraction of the price or nothing at all, as most of the ingredients you may have lying around at home.
Pro's of the Lush Bubblegum Lip Scrub:
It does its's job and looks cute
Con's of the Lush Bubblegum Lip Scrub:
It's nothing special, you can make something similar at home for free/cheap.
Are Lush Bubblegum Lip Scrub's Cruelty Free?
YASSSSSSSSS! All Lush products are cruelty free.
Overall thoughts on the product:
I like it. I use it often and it does the trick at removing dry skin from my lips. It is a good product to use in the winter time or if you are prone to dry lips but is quite costly for such a simple product.
I am not being paid by any of the mentioned companies or designers to make this blog. The views mentioned in this blog are strictly my own and I am not affiliated with any of these companies.