Kat Von D is famous for her amazing tattooing talents and her incredibly popular makeup brand. I first heard of Kat on the TV show Miami Ink and every since that day, I've be obsessed with her style. Her look is edgy and bad ass, I was so inspired by her when I was younger that I dressed up as her for Halloween one year and had an absolute blast being pretending to be Kat for the night!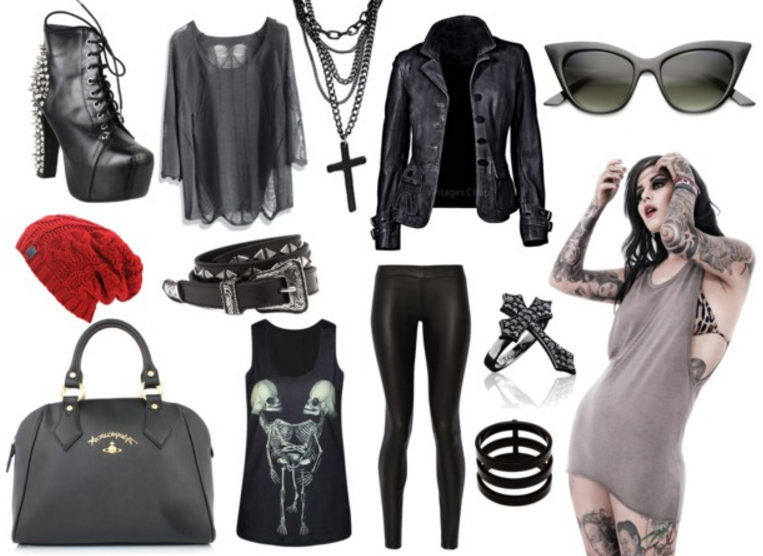 Her look is right up my alley because she loves black clothing! If you are a fan of faux leather, high heels and rocking cool accessories, then you will love Kat's style. One of the aspects of her looks is to bring a D.I.Y punk feel to every outfit, most of her casual outfits consist of band tee's or vests and leather look pants, paired with boots or high heels. Kat often wears cat-eye style sunglasses, layered necklaces/rosary beads and chunky rings to complete her dressy-casual look.
Kat has an impressive collection of clothing and accessories. Some key pieces she usually wears include necklaces with crosses on them, leggings, sunglasses, scarves and dramatic shoes.
If you want to learn more about Kat's style,  check out her closet tour on her YouTube channel!
Beware: You will be jealous of all of amazing clothes and shoes she has! *sobs*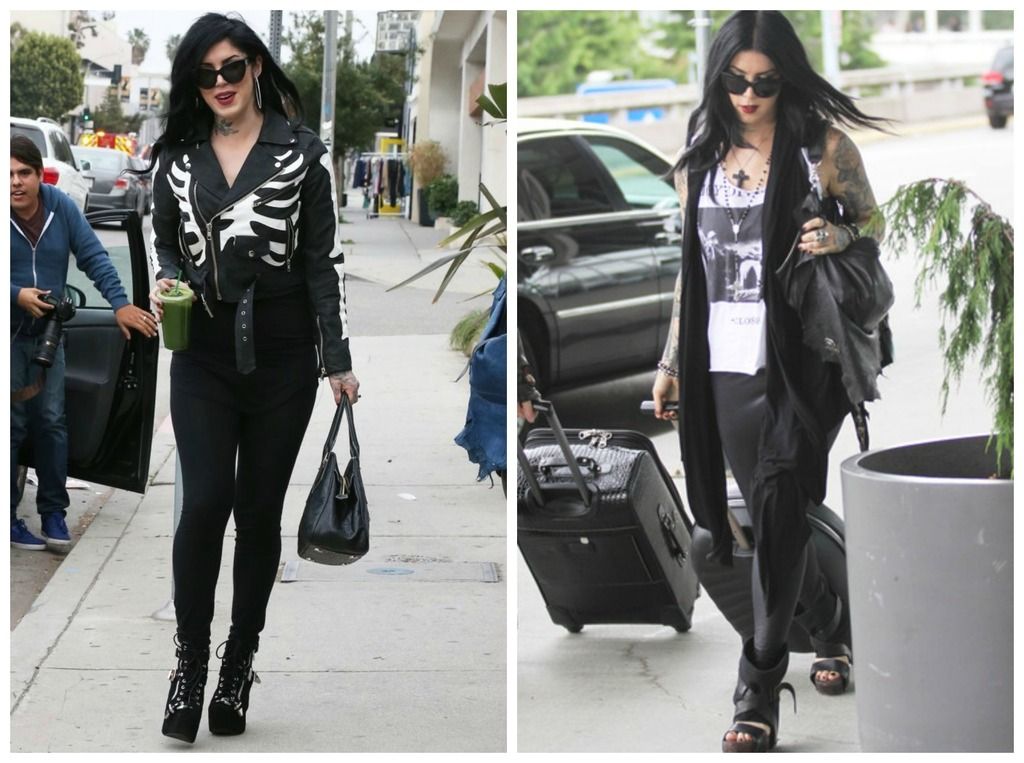 When it comes to makeup, Kat knows what she is doing! Her Kat Von D Beauty range  is a worldwide success and is highly praised in the beauty world as well as being a beauty blogger favourite. Kat's artistic abilities really come in to play on her YouTube channel, with her fantastic YouTube Tutorials showing her fans how to apply her products, all while giving some fantastic beauty tips and advice. Kat loves to play around with eyeliner and create stunning architectural looks with the sweep of a liner brush, I wish I had her skills! She also loves wearing a bright and bold lip, she is never one to shy away from a dramatic look! Her makeup is always flawless.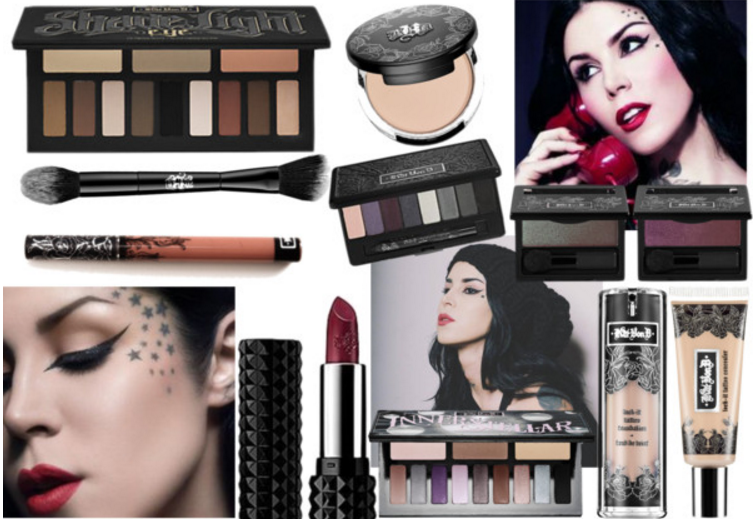 Kat Von D continues to inspire me with her undeniable talent as an artist and her style journey has been fantastic to watch over the years. She has grown into a successful business woman who shows no signs of slowing down. I can not wait to see what she comes out with next for her beauty range and YouTube channel! Check out KatVonDBeauty.com for more info.