Stephens Green Shopping Centre & Exchequer Street, Dublin.
Recently, while on a girly day out with a friend, I came across Carousel. A independent shop in Dublin city centre that sells gorgeous, wearable vintage inspired clothing and accessories at reasonable prices. The window display reminded me of the 1950s clothing worn in the recent Saoirse Ronan film Brookyln and I was instantly draw in to take a peak at what was in store.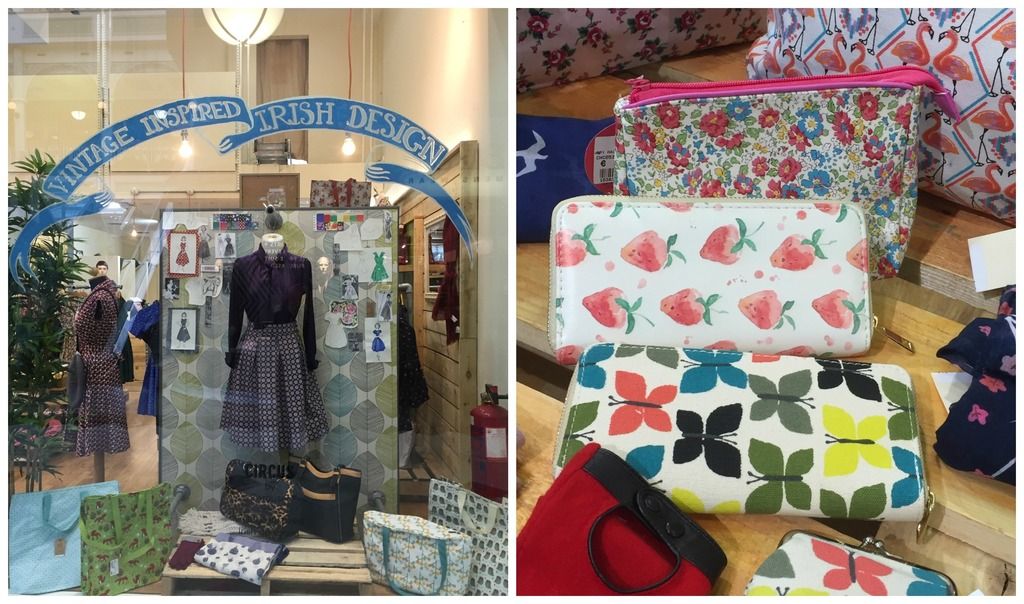 I walked into the shop and was greeted by a friendly (and beautifully dressed) member of staff. The first thing I noticed about the shop was the relaxed, chilled vibe and the variety of colours the beautiful clothes came in. The clothing they sell reminds me so much of something Zooey Deschanel would wear. Feminine, floaty dresses with kooky patterns and baby doll vibes.
Being in the shop creates a feeling of of nostalgia.
Isn't it funny how you can be nostalgic for an era you never experienced?
Carousel also have an online store, where you can get clothing delivered directly to your door or if you live in Dublin, you can use the pick up service and reserve clothing online and pick it up the next day. Also, they have free delivery & returns on all Irish orders!
This shop is the perfect place to browse if you have a fascination with retro/vintage fashion and have enjoy the beautiful aesthetics of old films, books and music.
I'd definitely recommend popping in for a look and checking out what they have on offer!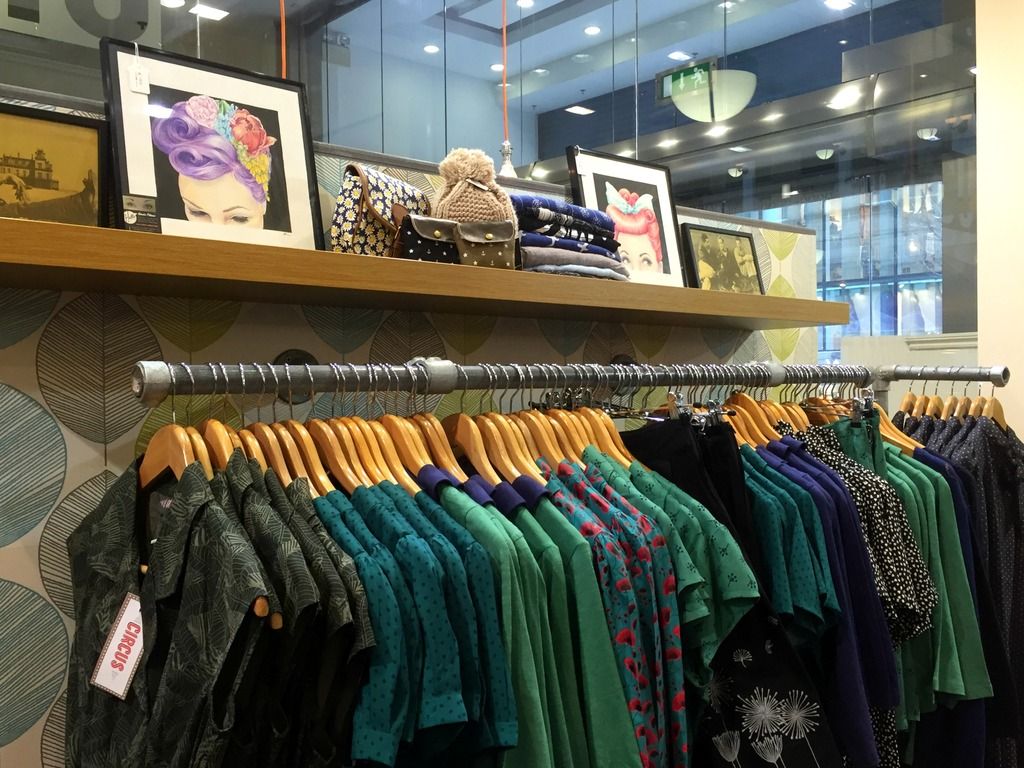 – Check out the Carousel instagram page for updates on new arrivals and style inspiration! –
Last night marked the 88th annual Oscars ceremony in Hollywood. The coveted awards show was hosted by comedian Chris Rock and was attended by the biggest names in the movie business.
I stayed up until 5am in the morning, with bloodshot eyes and determination to finally see Leonardo DiCaprio take home the Oscar for best actor and it was well worth the wait!
One of my all time favourite Oscars traditions, is to watch the red carpet coverage before the show. I watch the red carpet interviews and stuff my face with popcorn. I drool/sob over the absolutely gorgeous couture and stunning looks the actors and actresses are wearing.
Here are some of my favourite looks from this years Oscars red carpet
Margot Robbie (Tom Ford)
Cate Blanchett (Armani)
Saoirse Ronan (Calvin Klein)
Brie Larson (Gucci)
Rooney Mara (Givenchy)
Olivia Wilde (Valentino)
Daisy Ridley (Chanel)
Charlize Theron (Dior)
Leo & Kate (I'm not crying… *sobs*)
xoxo